May 22, 2023
The excitement, culture, and nightlife of living in a major city is something many people enjoy. Normally a major city is a fast moving and lively place to live. Due to how many people live in the city, very often, housing tends to be smaller than in more rural areas. Many residences in a city are apartments which do not have spacious lawns or many places for pets to play in. Although many dog breeds are able to adapt to this type of living environment, some breeds do better than others. If you are a city folk and looking to add a fur-legged friend to your mix, consider one of the below listed dog breeds. They are our picks of the best city dogs.
Basenjis
The Basenji is a calm, peaceful and quiet dog that is not known to bark. This is a great quality for those of us who share walls in an apartment. This medium-sized dog adapts well to his environment and does not need a tremendous amount of space to feel comfortable. This is an active breed of dog though who will need regular walks around the town to look and feel his best.
Boston Terriers
This Boston Terrier is known to be a very affectionate breed of dog that stand just over a foot high. They train with ease and tend to do well in apartments. Being that they are smaller dogs, large open rooms commonly found in contemporary houses are not needed. This breed is filled with energy, however, and will need to be walked for about thirty minutes each day.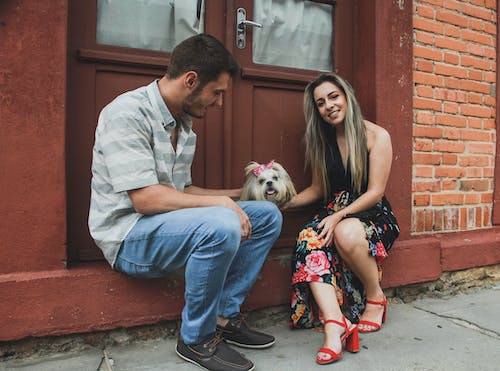 Shih Tzus
The Shih Tzu makes a great city dog because they are small and do not require an excessive amount of outdoor time. They find comfort in the laps of their owners yet do enjoy a brisk daily walk to burn off extra energy. This caring and happy breed of dog adapts well to different living environments and is sure to be a good fit for those living in the city.
Cavalier King Charles Spaniels
The Cavalier King Charles Spaniel is happy just about anywhere. This pup is curious and will most likely spend time looking out your apartment window at all of the people and vehicles that pass. They are a smaller breed of dog who do not require enormous amounts of room. A daily thirty-minute walk around the block will help this pup explore while keeping her healthy too.
Poodles
You can never go wrong with a Poodle. These pups come in three sizes, standard, miniature and toy, with the last two being the best options for smaller living spaces. This breed is considered to be very smart and trains with ease. They do enjoy mental stimulation so expect them to study everyone and everything on the busy streets outside your apartment. A healthy thirty-minute walk each day will help this pup look and feel her best.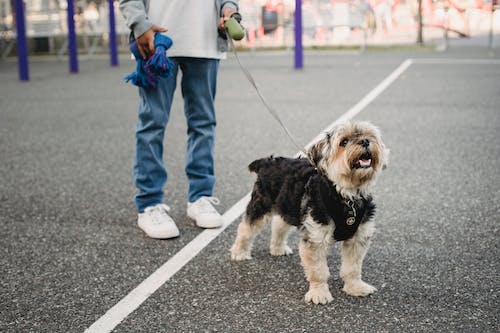 Yorkshire Terrier
The Yorkshire Terrier, also known as the "Yorkie," makes a great family dog for those who live in apartments. They do enjoy learning new areas and being social which will make walks around the city blocks something enjoyable for him. They are not big dogs so smaller apartment style living will not be an issue for them. They also train well and are not overly loud dogs. City living may be different than rural living but for a dog, as long as he is given love and care, both places will make him happy. Taking the time to find the right pup for a busier environment will allow for many years of a relationship.