August 23, 2023
Big news in the dog world! The American Kennel Club announced that they are recognizing two new breeds of dogs. The Mudi and the Russian Toy. This was first announced a few months ago and we have some information about it. With this status, both of these breeds of dogs will now be able to compete in AKC-sanctioned events, such as the Westminster Kennel Club Dog Show. Although these pups are new to the AKC, they have been around for a longtime and have a proven record of being great dogs. Both have very good personalities and warm and approachable demeanors.
The Mudi (pronounced "moody") will compete in the herding groupat confirmation shows while the Russian Toy will compete in the toy group. This is surely is an accomplishment for these breeds as the American Kennel Club (AKC) only recognizes 199 dog breeds.
Let's learn about the Mudi. This small- to medium-sized pup has curly hair and is an active, energetic, and fun pup to be around. They do well in K9 sports and also have the abilities to engage in search and rescue missions as well as herding livestock. They are a smart and alert breed of dog that share roots with two Hungarian dogs, the Puli and the Pumi. Mudis are "tough little dogs," the breed club says. They do well with families that have children and other pets. They enjoy outdoor activity time and tend to be very social. They enjoy the attention of their family and other pets in the home.
Mudi Basic Breed Information
Mudi Height: 15–19 inches tall at maturity
Mudi Weight: 17–30 pounds at maturity
Mudi Colors: Black, white, brown, gray, and yellow. Will also exhibit a merle pattern among those colors.
Mudi Lifespan: 12–14 years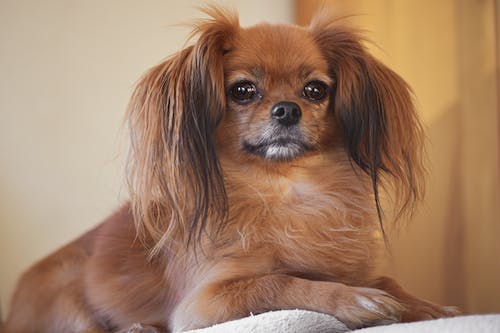 The Russian Toy is a much smaller breed of dog. They are known to be very loyal and loving to their family. They admire their owners and tend to crave a lot of one-on-one attention from them. Unlike most dog breeds who are either active or relaxed, the Russian Toy is a 50/50 mix. Some of these pups are energetic and always on the move while some are much more laidback and relaxed. This breed has roots that date back to the 18th century. They were originally known as Russian Toy Terriers and were bred to be companion dogs for the upper-class. In the early 1900's they nearly went extinct but have since been saved after great efforts by Russian breeders were made. Russian Toys come in smooth-coated and long-coated varieties.
Russian Toy Basic Breed Information
Russian Toy Height: 7–11 inches tall at maturity
Russian Toy Weight: 5-8 pounds at maturity
Russian Toy Colors: Black and tan; brown and tan; blue and tan; red; sable; and brown sable
Russian Toy Lifespan: 10–12 years
Both of these breeds of dogs are very well-liked and are expected to be become even more popular in the years to come. With the recognition of the American Kennel Club, the world will begin seeing these pups as first-class dogs. Both dog breeds offer many great qualities and make great family pets. They are both also very good-looking pups!