September 30, 2023
Dogs make great companions and quickly become a part of our family. They offer us years of joy and happiness and provide us with a lot of good. Each breed of dog varies and has certain qualities and traits. Some pups are known for their high activity needs, whereas others are known for their "let's take a nap" needs. Regardless of which breed of dog it is, they are all very special and will love you in a very loyal way. Many older individuals look for a balance in their pup, such as will their dog like going for walks yet not need an excessive amount of activity to stay well. Generally, smaller or medium-sized dogs make a good fit as they are not as powerful and end up taking their owners for a walk or are too large and, while playing, pose a physical control issue. We have put together a list of what we feel to be the top five best dog breeds for older individuals. This list takes into account many factors, such as size, demeanor, and overall activity levels.
Cavalier King Charles Spaniel
The Cavalier King Charles Spaniel seems to be at the top of many of our lists because this breed is a downright amazing dog. They are extremely caring and social dogs that are not known for aggression or for being overly energetic. They do enjoy strolls and activity time but also enjoy a warm lap and a good movie with their family. Much thanks to this pup's demeanor, they get along well with just about anyone or anything and make a great family pet. This breed is sure to not disappoint and will win your heart in no time at all.
Breed Facts
GROUP: Toy
HEIGHT: 12 to 13 inches
WEIGHT: 13 to 18 pounds
French Bulldog
If you are looking for a pup that is not looking for much more than a cozy couch, his family, and some petting, the French Bulldog is it. This amazing breed of dog loves his family and is not known to be overly energetic. They also do not bark a lot or are known to "over-explore" and get into trouble. The French Bulldog has been around for a very long time and has proven to make a great family pet. Due to their smaller size, they are also a good fit for those who may have physical limitations in handling dogs. This pup is a great breed of dog and will win your heart in no time at all.
Breed Facts
GROUP: Non-sporting
HEIGHT: 11 to 13 inches
WEIGHT: 19 to 28 pounds
Maltese
The Maltese is a smaller breed of dog who craves the affection and love of his family. They are known for being calm and caring and look forward to a good routine with their family. They are generally easy to care for and tend to look at you as their best friend. Being that this breed of dog is not large and overpowering, taking walks and spending time with him outdoors is not very difficult. The Maltese makes a great pet for older people who would like a dog that is relatively easy to care for.
Breed Facts
GROUP: Toy
HEIGHT: 8 to 10 inches
WEIGHT: 4 to 7 pounds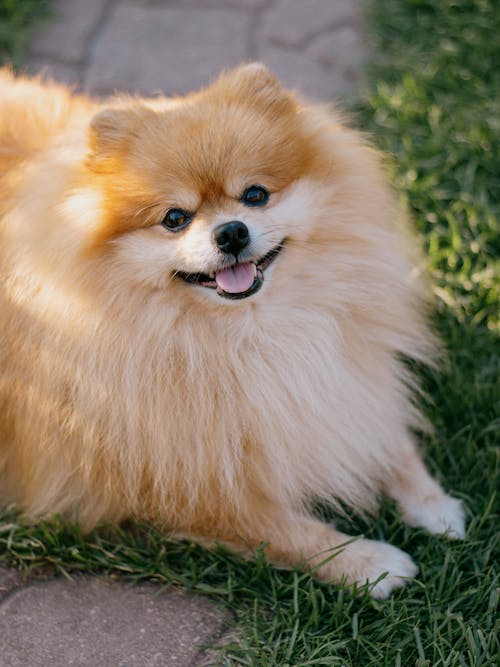 Pomeranian
The Pomeranian is a great pup who you will quickly fall in love with. They do not require excessive amounts of care, nor are they known to be aggressive. They learn the rules of the home rather quickly and really enjoy spending quality time with their family. This breed has also been around for a very long time and has won the hearts of families around the world. If a smaller breed of dog that loves your lap is what you are looking for, the Pomeranian should be considered. This pup will not disappoint!
Breed Facts
GROUP: Toy
HEIGHT: 6 to 7 inches
WEIGHT: 3 to 7 pounds